doubleplusparty
Posted here (week 1767).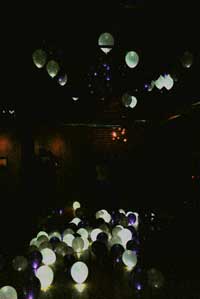 Yesterday, shannon & friends celebrated her birthday and all things 1984 at the loft with music and video from the eighties and glowing helium balloons.
People began arriving by 19:00, and many did not leave until 2:00. About 70 cups were left lying about and nearly half of the 200 white and purple balloons had wandered home with guests.